01.07-05.08
Cinema Trottoir Film Festival 2023
Cinemaximiliaan is excited to announce take two of its film festival Cinema Trottoir! Starting on 1st July, you can join us for six Saturday evenings of food and film. Every screening will involve a communal dinner at 20:00 (exception for opening evening – 19:00), followed by a film at 21:30, projected on the façade of our building at Manchesterstraat 36 in Molenbeek.  
The focus of Cinema Trottoir is to celebrate newcomer directors in Belgium and to share stories of the newcomer experience. We are pleased to present an eclectic selection of eight films curated by Rola Zamzameh. You will also have an opportunity to meet the directors of the films at every event.
The festival will be a minimum waste event, and will operate on a free choice payment where you pay for someone else.
FESTIVAL PROGRAM:
1/7: Baghdad Messi (2023, 1h28′) – Omar Salim Kalifa, Iraaks Koerdis
Baghdad Messi, feature length – Baghdad, 2009. Ten-year-old Hamoudi lives for football. During a match with friends, his village is attacked. The boy loses a leg, and his dream of becoming a professional player. Despite the guilt felt by his parents, and his inability to play, Hamoudi tries to keep his passion for football alive in this war-torn country.
For the opening night, we show the feature film Baghdad Messi of Sahim Omar Kalifa, Who will be with us for a meet and greet with the public. Dinner will be served at 19:00 at our neighbours place, Charleroi Danse, and prepared by our other neighbour, Cassonade. We are very proud of this harmonious collaboration.
Dinner is followed by a performance from Black Kovo, commissioned by Charleroi Danse at 20:30 and then Baghdad Messi will be screened at 21:30.
All our films are original version with English subtitles and a French live dubbing option. 
Let's enjoy the summer. 
———————————————————————————————————–
8/7: Zero (2022, 35′) – Asaad Al-Hilali (Iraqi)
Asaad is a respected Iraqi writer and screenwriter. Following the Iraqi instability, he had to leave his country, with his son Amjaad, a successful blogger. From men of recognized social status, they have become zeros. As much as Asaad enjoys a sense of security and peace from his exile, so Amjaad suffers from this new life. Asaad decides to write a letter of encouragement to his son.
———————————————————————————————————–
15/7: Les Porteurs (2022, 32′) – Sara Vanagt (Belgium)
Flemish filmmaker Sarah Vanagt asks Brussels youths in all sorts of public places in the city to play the well-known memory game I-go-on-travel-and-take-along. It will be a bitter version, because the game material is an eight thousand item packing list from a colonial expedition in the former Belgian Congo. Vanagt shows how hilarity gives way to discomfort.  In addition to surprise, anger is heard and conversations arise, for example about a structure of colonial oppression that may not belong to the past at all.
———————————————————————————————————–
22/7: Tori & Lokita (2023, 88′) – Jean-Pierre & Luc Dardenne (Belgium)
The outstanding new film from acclaimed filmmakers the Dardenne brothers is an absolutely stunning piece of work. Following a young boy (Tori) and a teenage girl (Lokita) who have left their home countries of Cameroon and Benin to make a new life in Belgium, we follow their journey as they navigate a range of difficult and challenging experiences. Whether it be finding jobs on the black market or working to send money back to their families, their friendship provides an unbreakable bond that helps them survive. Hoping to get their papers to remain in the country, they soon find that there are an array of forces stacked against them. They must fight for both their friendship and their lives as their world slowly begins to crumble. Clinging to the hope of a better life, their struggle is a gripping testament to the power of the human spirit and the courage of their relationship.
———————————————————————————————————–
29/7: Kalès (2018, 1h03′) – Laurent Van Lancker (Belgium)
An intimate and immersive perspective on the 'Jungle of Calais', evoked by a polyphony of men, stories and feels. A sensory journey through the daily life of migrants, characterised by survival strategies. A film of wind and despair, of fire and solidarity, of hope and hell.
In close cooperation with some former residents of the 'Jungle of Calais', Laurent van Lancker offers a poetic and political view on the daily life of migrants, which he experienced during his frequent visits of the 'Jungle'. Some of the images were filmed by the migrants themselves, evoking a great intimacy. Kalès offers a view on the lives of migrants in the European transit zones and the human capacity to adapt to all situations.
———————————————————————————————————–
5/8: Imad's Childhood (2021, 1h17′) – Zahavi Sanjavi (Kurdish)
Imad, a five-year-old Yazidi child, is released from ISIS captivity after two and a half years. During this time, ISIS has brainwashed Imad and he considers himself one of the ISIS fighters. His eyes still emanate innocence, but he shows no other feelings than hatred for his mother and resentment towards those around him. Will Imad's family be able to help him overcome his trauma and become again the child he once was?
 With support from: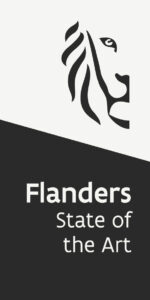 .     
. 

In collaboration with Cassonade and Charleroi Danse
Facebook
Instagram
Cinemaximiliaan organises a large amount of events such as film projections, home screenings, film productions, music rehearsals, concerts, cultural partnerships, presentations, encounters,… Sometimes planned far ahead, sometimes rather spontaneous. 
Be aware our monthly schedule might be subject to change. 
Monthly schedule of fixed events 
The Living Room: every two weeks of each month
Asylum center visits: Monthly
EMAIL welcome@cinemaximiliaan.org
HOUSE Manchesterstraat 36
1080 Sint Jans Molenbeek, Belgium
VALUES
WHO IS WHO
PARTNERSHIPS
PRESS