30.07-17.09
Cinema Trottoir Film Festival 2022

Cinemaximiliaan is excited to announce its first film festival Cinema Trottoir ! Starting on July 30th, you can join us for eight Saturday evenings of food and film. Every screening will involve a communal dinner at 8pm, followed by a film at 9:30 pm, projected on the façade of our building at Manchesterstraat 36 in Molenbeek.
The focus of Cinema Trottoir is to celebrate newcomer directors in Belgium and to share stories of the newcomer experience. We are pleased to present an eclectic selection of eight films curated by Rola Zamzameh. You will also have an opportunity to meet the directors of the films at every event.
The festival will be a minimum waste event, and will operate on a free choice payment of 5€, 10€, or 25€.
FESTIVAL PROGRAM:
30/7: Hussein Rassim & Juliette Lacroix / Maxime Jennes & Dimitri Petrovic
The Way Back, Irak (1h06)
6/8: Eefje Blankevoort & Els van Driel, Netherlands
Shadow Game, (1h30)
13/8: Simon Ho & Hannibal Saad & Cinemaximiliaan
Silent movies live music @ Decoratelier
20/8: Rouhollah Zamzameh, Iran
The story of a symphony (30 min. doc-film)
27/8: Karam Assoos & Cinemaximiliaan
Troubled man, avant-première ! (18 min.)
3/9: Sahim Omar Khalifa, Iraaks Koerdistan
Baghdad Messi, oscar-shortlisted (short film)
10/9: Sameh Alaa, Egypte
Fifteen (10 min.) Toronto Film Festival
I'm afraid to forget your face, 2022 Cannes Festival (12 min.)
17/9: Lieven Corthouts, Belgium
Kakuma, the invisible city
With support from: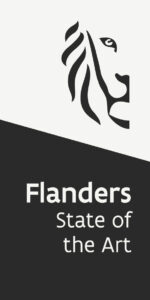 .
.
In collaboration with Cassonade, Decoratelier, and Vaartkapoen
Cinemaximiliaan organises a large amount of events such as film projections, home screenings, film productions, music rehearsals, concerts, cultural partnerships, presentations, encounters,… Sometimes planned far ahead, sometimes rather spontaneous. 
Be aware our monthly schedule might be subject to change. 
Monthly schedule of fixed events 
Homescreenings: every first friday of each month
The Livingroom: every middle weekend of each month
Asylum center visits: every 3rd wednesday of each month
Wellness: every last saturday of each month